The Blueprint Process
We believe that it's important to learn every aspect of your business and culture before making any recommendations. During our discovery phase, we focus on the expectations and goals for your employee benefits. After we get to know you and your company, we design a customized Blueprint with an assessment of how we can improve your KPI(s). The Blueprint is the framework to achieve success and help you execute your goals and expectations. We focus on these five areas to help improve your experience with employee benefits.
Employers are the "estate Planner" for their employees. 90% of employees count on employers to evaluate, endorse and prioritize benefit offerings. Education should be interactive, engaging, and delivered by and impartial source.
Explore viable plan alternatives & Funding strategies including wellness strategies including telemedicine, Stop-Loss, RX solutions, and Medical Bill Review.

The Policies we put in place should keep their promises to your employees.

Technology is only a tool. It allows us to be more efficient but can never replace the "human touch".

Compliance activity volume is often not large enough to ever become a core competence of the organization. It's the least expensive, easiest and safest thing to outsource.

Matsock & Associates is a Partner Firm of United Benefit Advisors® (UBA). UBA is a Partner-owned alliance of nearly 140 premier independent benefit advisory firms. UBA ranks in the top 10 in global employee benefits revenue Partners, who actively collaborate with more than 2,000 experienced benefits professionals, are uniquely prepared to share their collective wisdom with busy employers who want the assurance that they are making informed choices that improve the lives of their employees and their families.

United Benefit Advisers has more than 200 offices throughout the United States, Canada, and the United Kingdom.
The United Benefit Advisors health plan survey provides bench-marking data from over 11,000 employers and over 20,000 different health plans to help companies understand trends in the health benefits marketplace.
ABOUT US
Matsock & Associates assists people and organizations in the design and implementation of benefit strategies. We are committed to understanding their needs and values, offering creative solutions, and building long-term relationships.


We focus on these core concepts to help build and maintain our relationships and maintain the highest level of client services.
Teamwork
To provide our clients with the highest level of service and responsiveness, Matsock & Associates fosters an environment of teamwork. A Primary account manager is assigned to each client. There are also multiple people with a range of experience and expertise that will work with the account manager to provide the client the highest level of service.
Our Principles
As a leading employee and executive benefits and compensation firm, Matsock must maintain the confidence of its clients, its employees and its community by acting with professionalism, integrity, prudence and skill. We believe each person at Matsock has a responsibility to maintain our high ethical standards by demonstrating the values and principles that define how we do business.
Technology
We are committed to providing our team with the most advanced business hardware and software available, and to using the internet to expand our business and better serve our clients. From strategy to design ti integration, we combine our extensive industry knowledge with expertise in technology to deliver tangible business value to our clients.
Experience
Matsock & Associates's people are among the most highly respected, creative and experienced benefit and compensation professionals in the industry. We believe it is our responsibility to enrich our experience by continuing our education, applying new skills, and offering innovative ideas.



Client Advocacy
At Matsock & Associates, the client is the most important person in our organization. We are committed to understanding our client's unique needs and values, offering creative ideas, advice and programs, and building long-term relationships.
Professionalism
Professionalism is essential to ensure the highest level of customer service and satisfaction. Matsock & Associates treats all parties with respect, professionalism, and honesty.
Integrity
Matsock & Associates is dedicated to putting the interests of our clients above our won. We are committed to uncompromising integrity, and our professional relationships and transactions are guided by our high ethical standards.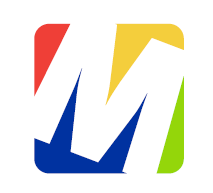 Responsiveness
Matsock & Associates acknowledges the importance of being responsive to our clients' unique needs, and is committed to providing creative, effective and timely advice and service.



"Working with the Matsock team is not only fun but our company and team members are saving money along the way"
"Their service team is one of kind. I've had several of my staff praise Matsock for their help with claims and issues."
We are here to help. Please send us any questions or comments and we will contact you shortly. We look forward to working with you.
info@matsock.com
602.955.0200